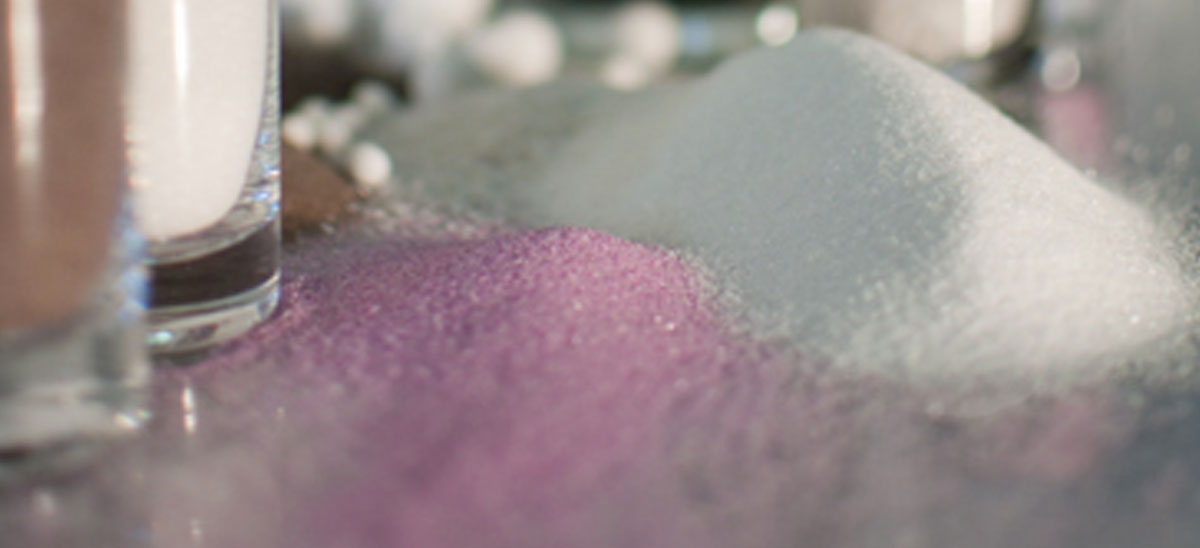 ALUMINUM OXIDE
Aluminum Oxide (Al2O3)
Aluminum Oxide is a tough, hard material often referred to by a number of other names including, Alumina, and Corundum. With a Mohs hardness of 9, Aluminum Oxide is a high strength, wear-resistant material possessing a strong ability to resist vigorous chemical attacks (such as acid and alkali) at extreme temperatures. Its high degree of refractoriness, along with its superior electrical insulating properties, dielectric properties, and high melting point make Aluminum Oxide a desirable material choice for a diverse range of applications.
Aluminum Oxide is typically produced by extracting crushed Bauxite via the Bayer Process.
Through various processes Aluminum Oxide has the related forms of Fused Aluminum Oxide, Calcined Alumina, Reactive alumina, activated alumina, and bubble alumina. Each of these forms of alumina vary in their distinct properties and have a wide range of applicable uses.
Panadyne offers a full range of aluminas to meet your application. Our Aluminum Oxide is offered in standard or custom sizing as well as spheres.
---
TYPICAL PROPERTIES

High Hardness
High Compression Strength
Abrasion / Wear-Resistance
Abrasive
Chemical Inertness
High Degree of Refractoriness
Superior Electrical Insulating Properties
Dielectric Properties
High Melting Point
TYPICAL APPLICATIONS

Refractories
Body and Vehicle Armor
Blasting Media
Microdermabrasion
Grinding
Polishing
Lapping
Metal Preparation
Ceramic Shapes
Anti-Slip
Laminates
Coatings
Filtration
Abrasives
Refractory
Polishing
Milling
Filler
Electrical Insulator

Technical Ceramic Parts
Sintered Parts
Armor
Heat Transfer / Thermal Management
High Temp Sensors
Ceramic Wear Parts