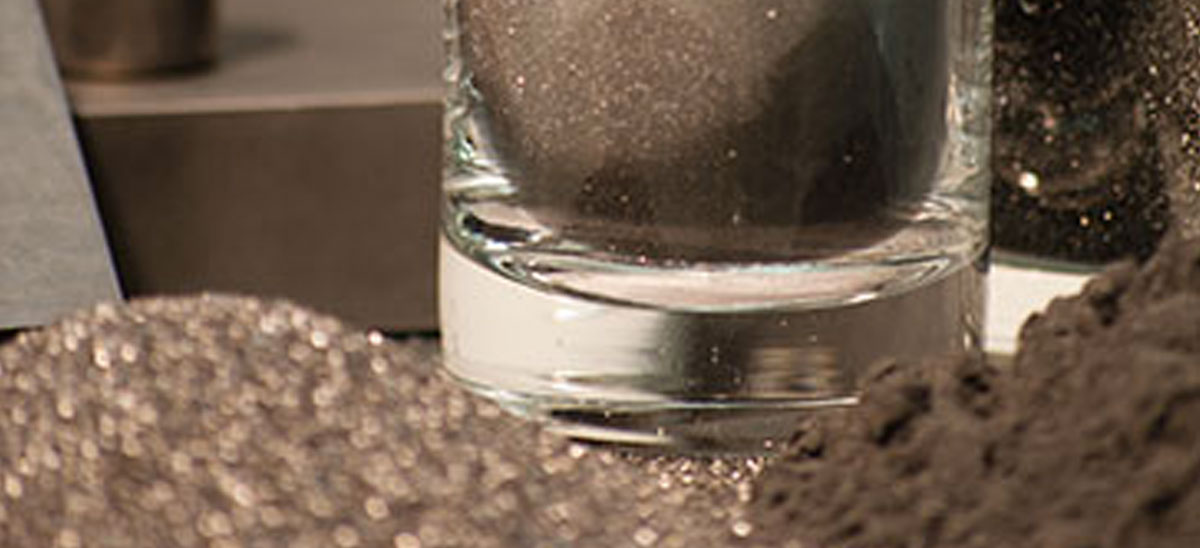 BORON CARBIDE POWDERS
Boron Carbide Powders (B4C)
Boron Carbide is a superiorly hard material (Mohs hardness > 9) and is one of the hardest materials known behind diamond and cubic boron nitride. The material is sought after due to its high hardness, abrasive wear resistance, fracture toughness, chemical inertness, and its' high neutron absorbing cross section which is important to the nuclear industry. Boron Carbide powders can be used for reaction bonded, hot-pressed or sintered ceramic applications. The material is therefore well suited for technical ceramics, wear parts, and other industrial parts such as body and vehicle armor. Other uses include refractory additives and honing sticks.
Boron Carbide is produced by the reaction of Boron Trioxide and Carbon at high temperatures in an electric arc furnace. The material is then milled and purified.
Panadyne offers the Boron Carbide in straight FEPA sizes as well as custom sizes.
---
TYPICAL PROPERTIES

High Hardness
Abrasion / Wear-Resistance
Abrasives
Fracture Toughness
Chemical Inertness
High Neutron Absorbing Cross Section
TYPICAL APPLICATIONS

Reaction Bonded Parts
Hot-Pressed Parts
Sintered Parts
Technical Ceramics
Body and Vehicle Armor
Nuclear Shielding
Wear Parts
Abrasives
Lapping
Refractory