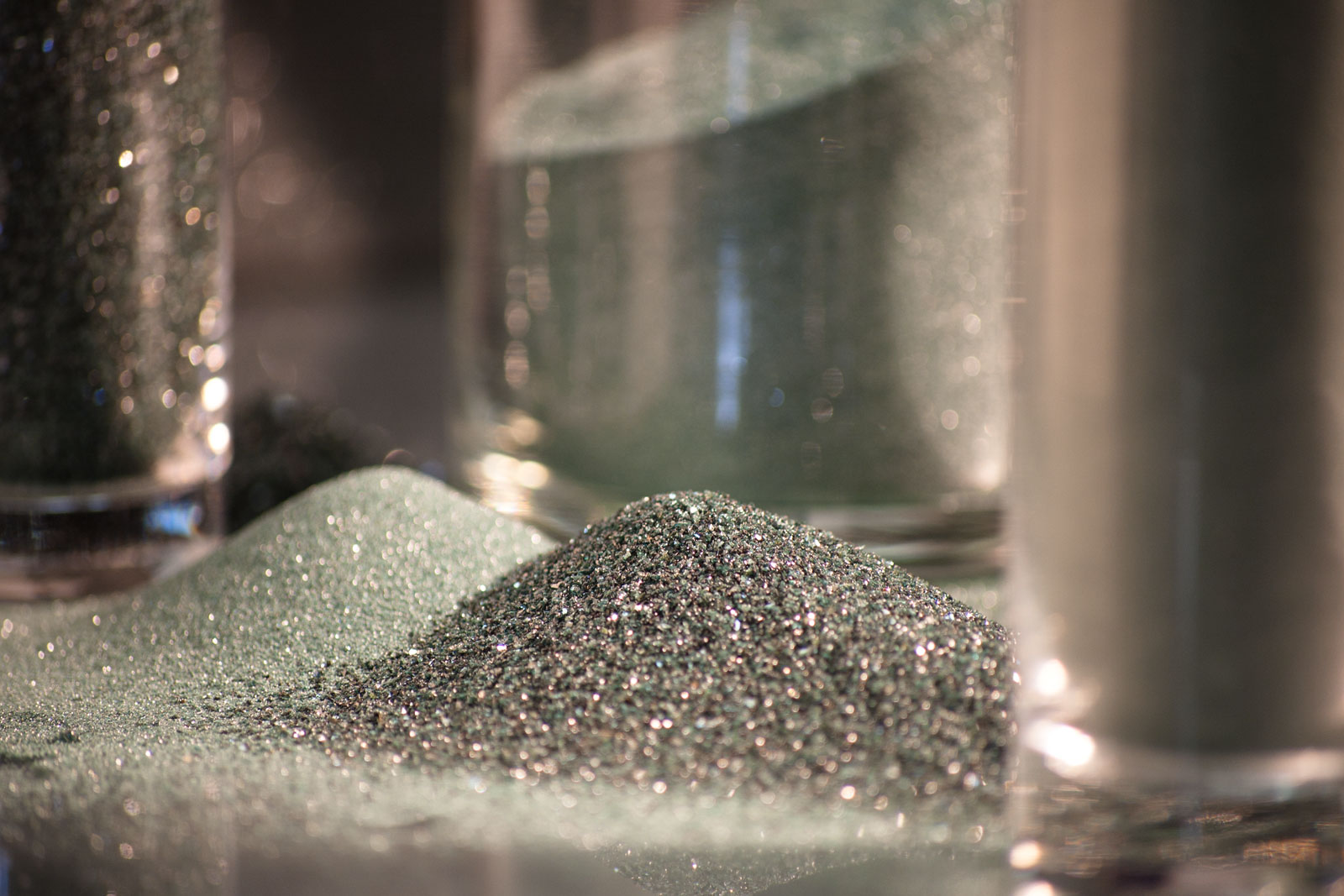 READY TO PRESS SILICON CARBIDE POWDER (RTP SiC) TECHNICAL DATA
Ready-To-Press granules for solid-state( SSiCs) sintered technical ceramics. RTP granules are spray dried granules. The premix is doped with sintering additives, temporary binder and pressing aids and is ready to be pressed into a green body.
Ready to Press 13 m2/G is suitable for dry pressing, uniaxial and isostatic. Ready to Press is particularly suitable for isostatic dry pressing.
| | | | | |
| --- | --- | --- | --- | --- |
| Composition | | | | |
| | Sintering Additives | | Binder Content | Moisture Content |
| | Carbon | Boron | % | % |
| Ready to Press 13 m²/G | Carbon Black | Boron Carbide | Approx. 4.8 | Approx. 0.6 |
| Ready to Press 15 m²/G | Resin |   | Approx. 9.5 | Approx 0.6 |
| | | | | | | | | |
| --- | --- | --- | --- | --- | --- | --- | --- | --- |
| Typical Physical Properties | | | | | | | | |
| | Granule Size | | Bulk Density | Flowability "Hall" | Appearance | Green Density | | |
| | Max | Average | g/cm³ | Sec/25gr |   | 125 MPa | 175 MPa | 225 MPa |
| Ready to Press 13 m²/G | 250 µm | 100 µm | 0.75 | 55 | Dark Color | 1.82 g/cm³ | 1.85 g/cm³ | 1.89 g/cm³ |
| Ready to Press 15 m²/G | 250 µm | 100 µm | 0.78 | 50 | Light Color | 1.82 g/cm³ | 1.85 g/cm³ | 1.89 g/cm³ |
| | | | | | |
| --- | --- | --- | --- | --- | --- |
| Typical Physical Properties of Sintered Parts | | | | | |
| | Denisty | Microhardness HV 100 | Indentation Fracture Toughness | Linear Shrinkage | Bending Strength |
| | g/cm³ | GPa | MPa | % | 4 Point MPa |
| Ready to Press 13 m²/G | 3.13 | 25 | 3.5 | Approx. ~ 16 | 380 |
| Ready to Press 15 m²/G | 3.17 | 26 | 4.0 | Approx. ~ 18 | 450 |